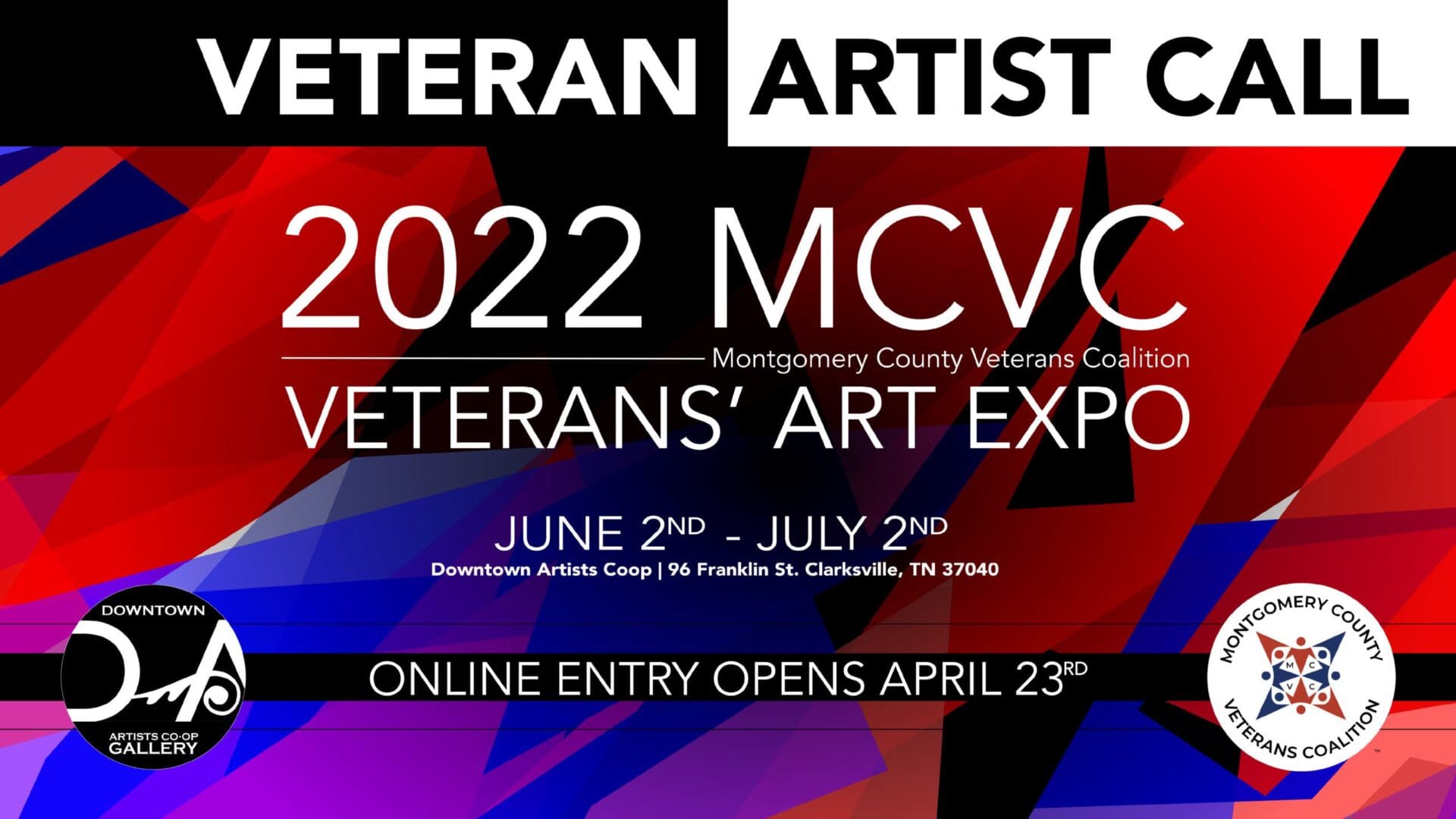 2022 MCVC Veterans' Expo
The Montgomery County Veterans Coalition (MCVC) has partnered with a fellow nonprofit, the Downtown Artists Co-Op (DAC) to provide the community an opportunity to experience the creative path veterans walk-in expressing themselves through art and craftsmanship. The MCVC Veterans' Art Expo, the first of its kind art event, provides the platform to express varying experiences, interests, and talents of our friends, neighbors, coworkers, and fellow residents of Tennessee and Kentucky, who just happen to be Veterans of the U.S. Armed Services as well.
Online entries open April 23. Click here for registration.